Need our FFL? Send a request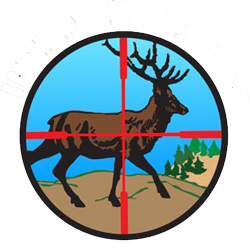 Knowledgeable Firearm, Ammunition, and Related Product Sales
Quality Gun Shop with A Personal Touch
For nearly four decades we have served clients in Tehachapi, CA and surrounding communities. We prioritize ensuring our customers feel comfortable with their purchase—we are happy to answer any questions. We are also a resource for CCW courses and fun safety resources!
Guns
We are fully stocked with handguns and long guns. If you cannot find the gun you came in for, talk to one of our experienced gun enthusiast employees for assistance. We can order most firearms directly from the manufacturer on most occasions.
Ammunition
We carry some of the most common—and some unique— ammunition. We are constantly stocking 9mm, .45 ACP, and 5.56 NATO. We'd love to be your ammunition supplier.
Don't see your ammo listed?
Call us at 661-823-1223 today.
Tactical Gear
For every shooter and firearm, an accessory will correspond. If you're heading to the range right after leaving our store, it's best to pick up some ear and eye protection; maybe even a bi-pod for your new rifle. When it's hunting season, you'll need a new gun case and some camouflage attire. Whatever tactical gear you are looking for, visit Southern Shooters Supply!
Gunsmithing
Whether you want to add a new sight, trigger, barrel, or other modifications, we will work with you to customize your gun to improve your experience.
Firearms Cleaning Services
It is important to regularly clean your firearm to ensure it is safe to handle and operates properly. We will care for your firearm as if it is our own and return it to you in great working order.
Safes
Proper gun care and safety means investing in a good gun safe! Keep your gear clean, organized, and protected with one of our safe storage options.
Firearm Transfers
We are happy to assist you with both Private Party Transfers and Dealer To Dealer Transfers
Southern Shooters Supply
120 East F Street
Tehachapi, CA 93561
Hours
Tuesday - Friday: 10:00 A.M. – 5:30 P.M.
Saturday: 10:00 A.M. – 4:00 P.M.
Closed Sunday & Monday
DISCLAIMER: Southern Shooters Supply is NOT affiliated with DISCOUNTAMMUNITIONSTORE.COM.